Robert Warren Roddis: Champion of Liberty for 50 Years (1951-2023)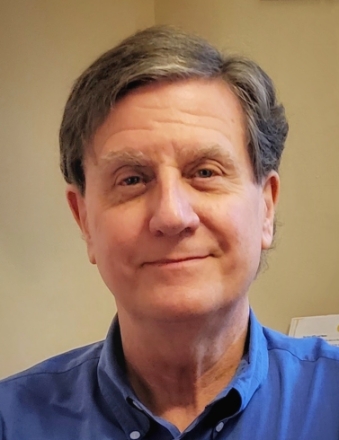 March 30, 1951 – July 13, 2023
I first heard of Bob Roddis in 1984. That's when the Libertarian Party of Michigan – through activist Ginny Cropsey – first contacted me after I wrote a letter to the editor that appeared in the Detroit News. During one of my earliest meetings with Ginny, she asked me if I knew Bob. Ginny, herself an attorney, described Bob as a real firebrand, a fine attorney – someone who was as smart as a whip and a good guy to know.
At the time, most of my LP activity occurred in Macomb County. And since I moved to New Jersey in 1987, I didn't have a chance to meet Bob until I spotted him on the Facebook page of the Tom Woods Elite group back in 2014 or so. That group moved to MeWe.com some years ago to avoid the censorship regime that was throttling Facebook conversations, and Bob also moved over to the new social medial platform.
If you've never met Bob, he didn't suffer fools gladly. His posts were always incisive, and they were informed by either subtle sarcasm or a blunt statement that couldn't be ignored – something to get your attention. He was an enthusiastic follower of the Austrian School of economics, which he first encountered in the early 1970s when he was attending Michigan State University. Like many of us, Bob became an anarcho-capitalist well before the close of the 1970s. He understood the Austrian method to the core, and he happily argued on his blogger.com page with all comers. More than once, he told me that he was always disappointed by the lack of intelligence exhibited by people who favored economic intervention and war.
Bob was an advocate of "covenant communities." These are voluntary, self-governing communities organized to adhere to a fixed set of principles and happily outlaw membership to anyone who violates those rules. To Bob, it was the only way to stop having to fight the same battles over and over again against your neighbors and having to put up with a social matrix that permitted its own self-destruction by tolerating activities that undermined or ran contrary to its founding principles. These self-sorting communities could define themselves in any way they wished since they were entirely voluntary – attracting only people who were interested in living under the stated principles. Moreover, since the physical land holdings of these polities consisted of property – the basis of libertarian theory starting with the property we have in our bodies and, through extension, to physical assets to which we gain title – Bob envisioned a society where people lived together with others who agreed with them. And in the next community, you could have something completely different. Bob would happily let other people engage in their own self-destruction. Just leave him out of it.
I began to meet Bob in person some time in early 2019, a few years after moving back to Michigan, when I started my first book club. We were reading Jordan Peterson's book, Twelve Rules for Life and were having monthly meetings at the Atwater in the Park brew pub in Grosse Pointe Park. Since then, Bob would join us on a number of occasions as we read works by Michael Malice (The New Right), James Lindsay and Helen Pluckrose (Cynical Theories), Gerard Casey (Freedom's Progress?), Tom Woods (Politically Incorrect Guide to American History), and most recently, Roger Scruton's Aesthetics of Architecture. So Bob would float in and out over the years.
During the past year, however, Bob went above and beyond in helping the Libertarian Party of Michigan. After the party's direction began to change with the rise of the Mises Caucus, Bob did a significant amount of legal research in preparation for his work on the Judicial Committee hearings at the close of 2022. By that time, Bob was very, very ill — feeling the effects of his cancer and the numerous health problems related to it. The last time he appeared at a book club meeting, his weight loss was frightening. Moreover, I recall a text message I received late in 2022 that was typical of Bob. There he was, exhausted by his illness, underweight, and having difficulty walking. Nonetheless in some very cold weather, he drove down to Wayne State University to do research at the Law Library to help resolve the dispute over the leadership of the party. That kind of thing went on for a long time, and as many who participated know, Bob was an integral part of the Judicial Committee that ruled against the usurping members of the discontented faction after a presentation of the facts and review of the party bylaws and parliamentary authority.
Bob's daughter, Lisa, contacted me early on Sunday morning (July 16) to tell me that Bob had died two days before on Thursday evening at his home in Grosse Pointe Woods, surrounded by his family. She was responding to an email I had sent Bob on Saturday afternoon. I had written to Bob, hoping to cheer him up by telling him that he had received a standing ovation at the annual Libertarian Party of Michigan's annual convention in Pinconning. Connor Nepomuceno, the Judicial Committee chair, had made a special announcement of gratitude – publicly acknowledging the hard and often frustrating work that Bob had contributed to the party to resolve the leadership dispute as a member of the Judicial Committee. I was very proud of him at that moment and gratified that his work was being recognized before the entire membership assembled there. I only wish Bob had known of this before he had died.
Here's a link to Bob's online memorial page: https://www.tributearchive.com/obituaries/28437431/robert-warren-roddis/berkley/michigan/sawyer-fuller-funeral-home-cremation-services
Bob is survived by his three daughters, grandchildren, and ex-wife. He graduated from Ferndale High School in 1969, then went on to get his B.A. at Michigan State University in 1974. He earned his J.D. at Detroit College of Law in 1980 and his LL.M at Wayne State University Law School in 1984. He specialized in the field of commercial litigation, tax law, corporate, probate, domestic, and bankruptcy law. He ran for Michigan attorney general for the Libertarian Party in 1982 and for judge for the Michigan Supreme Court in 2008, 2010, and 2012. His admissions to the bar included Michigan (1980), Florida (1985), Texas (2010), and Utah (2018). He was a strong advocate of the Austrian School of economics as exemplified by the Nobel Prize winner in economics Friedrich Hayek.
Requiescat in pace, Roberte. Erat advocatus, amicus libertatis, et amicus meus.
Lawrence M. Ludlow
(Editor: If you have any pictures or fun anecdotes about Bob, please send them in!)